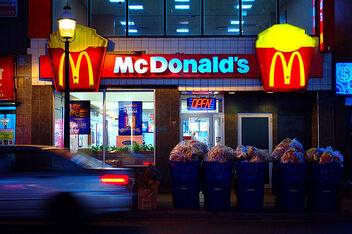 McDonald's is the world's largest hamburger fast food chain and a competitor of Jack in the Box.
Headquartered in the United States, the company began in 1940 as a barbecue restaurant operated by Richard and Maurice McDonald; in 1948 they reorganized their business as a hamburger stand using production line principles. Businessman Ray Kroc joined the company as a franchise agent in 1955. He subsequently purchased the chain from the McDonald brothers and oversaw its worldwide growth.
A McDonald's restaurant is operated by either a franchisee, an affiliate, or the corporation itself. McDonald's Corporation revenues come from the rent, royalties, and fees paid by the franchisees, as well as sales in company-operated restaurants. In 2012, McDonald's Corporation had annual revenues of $27.5 billion, and profits of $5.5 billion.
McDonald's primarily sells hamburgers, cheeseburgers, chicken, french fries, breakfast items, soft drinks, milkshakes, and desserts. In response to changing consumer tastes, the company has expanded its menu to include salads, fish, wraps, smoothies, and fruit.
Relationship with Jack in the Box
Edit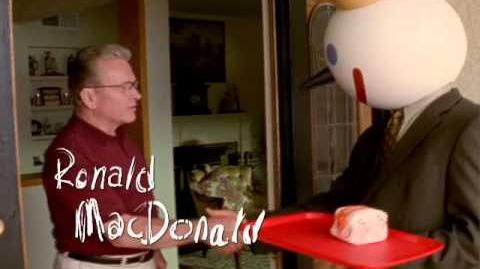 External links
Edit